Building No 34, Street 37, I&T Centre, Islamabad, Pakistan
Hours: 09:00 AM - 05:00 PM
OUR

BLOG

BRAND STORY TELLING- A THING OF PAST OR A TREND OF FUTURE!

Story telling has been perhaps the oldest and the most trust-able form of communication- for decades over decades it has been a mode to interact, involve & immerse!

The word story itself takes each one of us to nostalgic phase of our childhood. The tales of red riding hood, Oliver twist, the seven dwarfs and the magical tales of fairies and princesses have made us all believe that happily ever after is always possible!

The demand for storytelling was, is and will ever be insatiable. Here in this article we shall be exploring the phenomenon in context to brand marketing and advertising & talk about trends that will shape the future of storytelling!

Gone are the days when a singular message over a mass media would gain brands a recall, sale or demand! With shifts towards digitization and expansion in media options the customers too are becoming more information savvy and they demand more interaction with the brands!

"Brand storytelling is a great way to get your point of across, differentiate your brand, and work out new ideas. Today, if you want to succeed as an entrepreneur or leader, you also have to be a storyteller." - Richard Branson

In a recent survey 92% of the customers want brands to make ads that feel like a story. As the media options evolved the ways to tell the stories have evolved too. From the simplistic narratives that would speak of the heroes and how they conquered and overcame problems to relatable narratives making the receiver the real hero; storytelling has come a real long way. Let's look into the brand communication trends that would have a sizeable impact on the stories of future!

Data led Story telling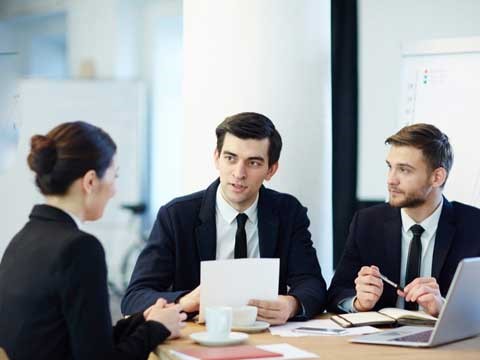 In the modern age of connectivity, the most viable media to make an impact is the digital media- it is believed that by 2020 1.7 megabytes of data will be produced per second per person- this shows an enormous potential for brands to collect the customer profile and market to them as what they need and build personalised, customised & relevant stories!
Customer Led Stories
From the stories that made the characters a heroes who could do anything, defeat any problem and have all solutions; the days have shifted to experiential storytelling. The customers of the modern age and time want the messages to be more relevant relatable and realistic!
With about 92% of the people reporting that they would want to listen to their peers rather than an advertising message- There is a greater shift towards Brands focusing on customer-led messages; this would involve actively involving with customers to gain their insights and develop communication that is more the voice of customers rather than the voice of company- It would help build trust loyalty and image. All said, to build such narrative it is imperative that the companies connect with their customers across all media, this shall help understand audience through Social listening.
Stories with a Cause
In today's world, customers have become even more ethically conscious, they demand transparency when it comes to information regarding business practices, human rights, employee rights, Work ethics, the source of materials and the material handling.
Clarity, Conciseness & Truthfulness is all more important today than ever- The companies who focus on working towards this transparent flow of information are more likely to be seen as credible and trustable.
This message can be reflected in the business mission, the vision or the core values, which then can be hammered frequently in advertising messages- Like a more familiar example of cosmetic brands claiming "Against Animal Testing" or a recent campaign by a MNC promoting "there is no room for employee right deprivation in our supply chain"
Or "A part of our earning will be donated to a cause"
Such statements can be translated into stories which can then be the connective link between the customers and the companies. If done rightly this approach has a tremendous potential to steer waves and create incredible relevance for driving the marketing campaigns in a pitch perfect direction.
To make philanthropy a highlight in your communication it is important to get top-down engagement from micro to macro developments. Efforts at top level are mandatory to instil a culture of knowing everything the business is doing be it the new developments or possible community level partnerships. Know, research and implement the factual insights to make the way you work a reason why people buy from you!
Stories with a tech twist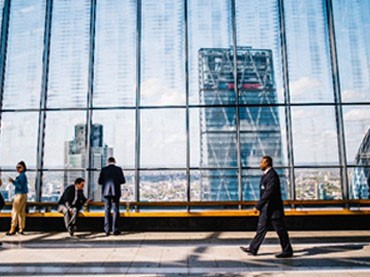 The advent of technologies as VR & AR have made new ripples to immersive storytelling- The customers can actually experience & manipulate the situations is real time. From walking in a hyper-real environment, interacting with your favourite characters to visualising yourself in a totally different avatar to choosing furniture for your home, theAR & VR technologies have made brand storytelling even more appealing and involving!
With its applications in the games and applications that are linked with a social cause these technologies have helped companies gain trust. A recent game which could take the players to war zone in Syria and interact with the people in a VR environment helped gain donation for the Syrian war affected.
As we look into all these many types of storytelling, what stays foremost important for advertisers, communicators, the leaders & the brand managers is the creation of content that appeals in a realistic yet immersive approach. Storytelling will always be the best form to communicate what we are marketers & communicators need to do is to be adaptable with the changing customer needs, the technology upgrade and the trends for a information savvy audience
The key to writing winning concepts comes down to knowing how to put them together. With Walters get ready to make a mark- Our passion to understand your product/services lets us build the brand stories that are innovative, believable and lasting.
Our Services include Concept writing & Storyboarding for TVC, documentaries, animations, & radio spots.
Stay hooked to our next article on how to do your stories right!